Our leadership team recognizes the authority of God, and realizes that we are shepherds who serve under the Chief Shepherd, Jesus Christ. We desire to devote ourselves to prayer and to the ministry of the Word. Our passion and goal is to equip the believers for the work of the ministry until we all attain maturity in the fullness of Christ.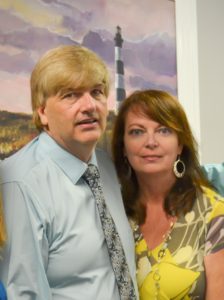 Lead Pastor, Bobby Garvin
Bobby Garvin became the lead pastor on June 1, 2018. He has a Bachelor degree in Church Education from Baptist Bible College in Springfield, Missouri; Master of Arts in Pastoral Ministry from Master's International University of Divinity in Evansville, Indiana; Doctor of Biblical Studies from Andersonville Theological Seminary in Camilla, Georgia; and a Doctor of Divinity from Master's International University of Divinity in Evansville, Indiana.
He is very interested in the Jewish culture and has completed a twelve (12) course correspondence studies from the Institute of Jewish-Christian Studies and numerous studies from the Institute for Hebraic-Christian Studies. Pastor Bobby loves the ministry that God has given to him and strives to leave footprints in the heart of hungry leaders who multiply. He has a real passion to reach the Tri-County area with the gospel of Jesus Christ. He places supreme emphasis on expository preaching.
Bobby met his wife, Nancy, while the two were students at Baptist Bible College in Springfield, Missouri. Bobby and Nancy were married on August 1, 1981. God has blessed them with two children (John and Kristan). They have given them three beautiful grandchildren.
In his spare time, Bobby enjoys family, sports (Football: Florida Gators and Miami Dolphins; Basketball: Duke Blue Devils, and Boston Celtics), and spending time with Nancy by taking day trips, documented by lots of photography.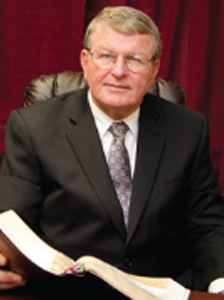 Pastor Emeritus, Howard McGlamery
Pastor Howard became a Christian while serving in the U.S. Navy in Charleston, SC. His study for the ministry began following his discharge from the Navy and upon graduating from college he moved to New York to be a church planter. After twenty years in Buffalo, New York he returned to Charleston and was subsequently called as Pastor of Ladson Baptist Church. Pastor Howard holds degrees from Baptist Bible College and Southern Wesleyan University. Pastor Howard has two children, AJ and Susanna.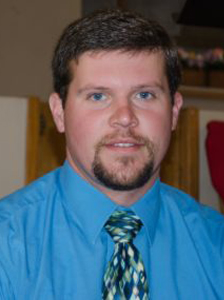 Worship Leader / Deacon, Brandon Thompson
Brandon Thompson is the worship leader and a deacon. Brandon's goal is to encourage and lead the people of Christ with music that is pleasing to the Lord. He enjoys singing and playing the piano and guitar. Before moving to SC, Brandon actively attended Temple Baptist Church in Kentucky. Brandon has had the opportunity to be involved in two gospel singing groups. Brandon is married to Kristan Thompson and they have two children. Brandon is an avid Arkansas and Dallas Cowboy fan.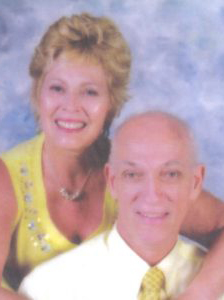 Deacon, Ted Caudill
Ted has a Bachelor degree in mathematics from Bryan College, a conservative Christian liberal arts college. He attended Dallas Theological Seminary in Dallas, Texas. He has over 40 years of experience in various types of church ministry, including 6 years as a full-time pastor. His training included many courses of Bible education, music, 5 years of Greek, and 3 years of Hebrew. He taught high-school math for 33 years. Ted's desire is that his Lord, Jesus Christ, may do in him, to him, and through him anything He wants to do.
Ted's first wife died after 36 years of marriage in 2004. Ted and his second wife, Dr. Sylvia Barnes, also a widow, were married in 2005. Ted has a son who is an addiction psychiatrist in New Orleans, and a daughter living in Arizona, and 4 grandchildren. Following the tragic loss of another son to a drug overdose, Ted struggled with his own addiction problem for 7 years. Having found freedom from that addiction, Ted has established the Addiction Recovery Program (ARM) helping those who are still suffering from addictions in their personal lives or the life of one they love.
In his spare time, Ted enjoys time with Sylvia, reading for fun and inspiration, listening for new Christian songs to learn, and stamp collecting. His favorite sport is basketball, particularly college teams and the Clevland Cavaliers (with or without Lebron James).
Secretary
Mary E. Kane joined Grace Chapel in June of 2010 and has been the secretary since 2012. She has been married to Fred Kane for 38 years with 7 children and 19 grandchildren (so far). She is active in the church as a choir member, teaches Children's Wednesday Night Bible Study Class, ladies' visitation and loves to help serve meals for the Addiction Recovery Ministry. She accepted the Lord as her Savior in August of 1983 during her husband's naval tour here in Charleston.
Director of Children (0-6th Grade)
Nancy Garvin is our Director of Children. Nancy has been married to Pastor Bobby Garvin since 1981, after having met in1979 at Baptist Bible College in Springfield, Missouri. We have been blessed to have two children and three grandchildren. She was saved under the ministry of her pastor/father at Temple Baptist Church in Kentucky. She has served the Lord in different capacities, whether it was choir, nursery, AWANA, Sunday School or Junior Church ministries. Teaching children of the love of God through the Scripture and making the stories, lessons, examples He left us in His Word become alive in their hearts leading to the ultimate goal…salvation.
Director of Preschool (0-5 Years old)
Chelsey Dorman
Chelsey has lived in South Carolina her entire life. She graduated from Berkeley High School and Charleston Southern University.  Chelsey loves football and is a diehard Clemson Tiger and Seattle Seahawks . While attending Lighthouse Baptist Church, she met a young man, Corey Dorman. They were united in marriage September of 2015 and currently live in Moncks Corner. They have one son.  She is passionate about children.
Sound Technicians
Kristan Thompson
Kristan Thompson is one of our sound technicians.  She has been involved in ministry since she was a teenager.  She has lived in South Carolina her entire life.  She graduated from Western Governor's College.  She is currently a 3rd grade teacher at Cathedral Academy.  Kristan is married to Brandon Thompson and have been blessed with two energetic young boys.  She is very passionate about the sound ministry and strives for perfection.
Corey Dorman
Corey has lived in South Carolina his entire life. He graduated from Goose Creek High school in 2011. Corey is an avid fan of various sports. During his time at Goose Creek high school, he played baseball for his beloved Gators and was also a part of the high school's Spirit of Gold drum line marching band. Corey loves football and is a diehard Clemson Tiger fan. Corey began running sound in 2010. While attending Lighthouse Baptist Church, he met a lovely young lady, Chelsey Holloway. They were united in marriage September of 2015 and currently live in Moncks Corner. They have one child. Corey is employed with Berkeley County School district as an electrician. In his free time, he enjoys hunting, fishing, spending time with friends, and anything to do with sports.